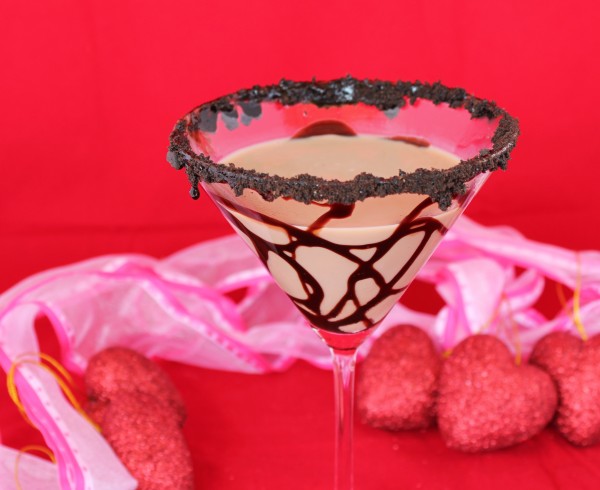 Print
Whoever said, "eat dessert first" was brilliant. This luscious chocolate cocktail will certainly satisfy that desire. I'm a busy mom of two teens, so I try to fit in a romantic dinner with my husband now and then. And sometimes it involves fun drinks. If you're looking for a great drink idea, this chocolate martini is a sure way to add a sweet start to any special meal.
This cocktail is a perfect idea for a romantic holiday like Valentine's Day but it will work for any weekend dinner or party too! Enjoy the recipe after you enjoy the video:
Chocolate Indulgence Martini
Prep Time: 10 minutes
Start To Finish: 15 minutes
Ingredients:
2 oz chocolate vodka (I like to use Pinnacle Chocolate Whipped)
2 oz chocolate milk
Ice
Chocolate sundae syrup, for drizzling inside the glass and the rim
2 chocolate wafer cookies, smashed to coat the rim of the glass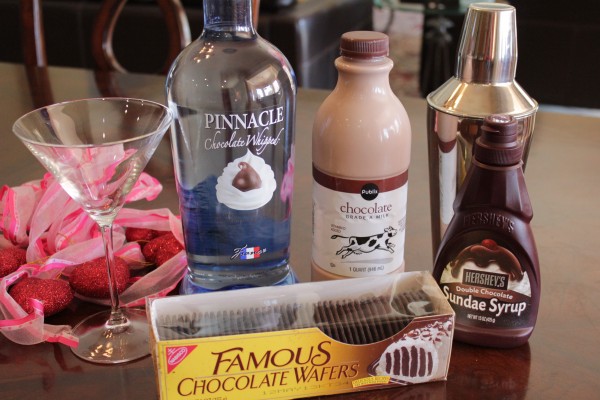 Place the chocolate cookies in a plastic baggie and pound with a rolling pin or wooden mallet until fine crumbs are formed.
Sprinkle the crushed chocolate wafers over a small plate. Coat the inside of a separate plate with chocolate syrup in a circle.
Turn a martini glass upside down and dip the rim of the glass in the chocolate syrup and spin back and forth, until the rim is coated.
Then do the same with the cookie crumbs turning the glass back and forth until the rim is coated well with the chocolate and the cookie crumbs.  Swirl some chocolate syrup inside the glass, forming a swirling design.
In a shaker with ice add the chocolate milk, and the vodka. Shake well.
Strain mixture into glass and serve.
Makes 1 Martini
Tips:
If you are making these for a party, glasses can be garnished with the chocolate and cookies ahead of time and kept in the freezer until ready to use.
I shared my recipe above and it appeared first on BettyCrocker.com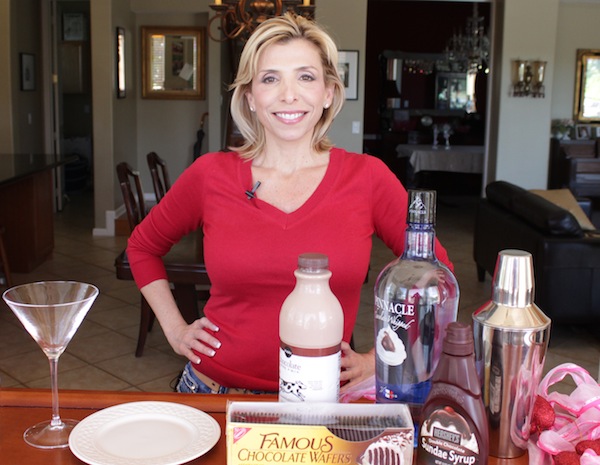 Print