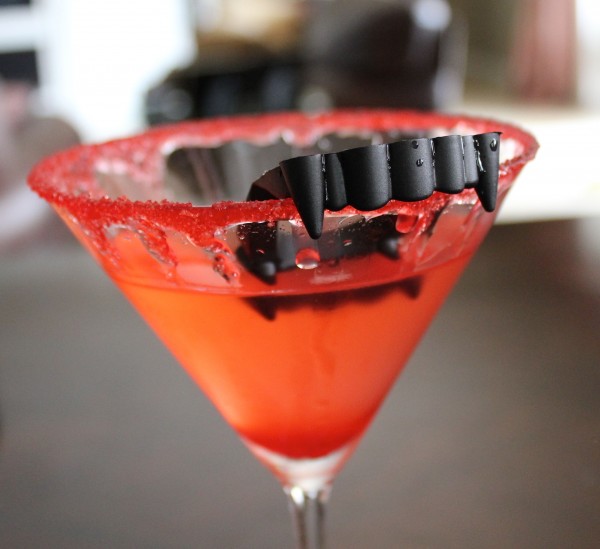 Print
For your next halloween costume party, be sure to have the scariest drink in town, my vampire kiss martini. This cocktail recipe makes a martini that is deadly, but delicious.
This drink features Pinnacle's "Whipped" Vokda as part of my new "Friday Food Find" series on YouTube and is the last of this year's halloween party food and drink recipe ideas videos. Enjoy and please drink responsibly.
Ingredients
3 oz. Chilled Pinnacle "Whipped" Vodka or Vanilla Vodka
Strawberry Sundae syrup
Plastic vampire teeth as a garnish
Preparation
Rim a martini glass with the strawberry syrup. Drizzle some on the inside of the glass so it drips. Pour vodka into a shaker with ice and shake well. Strain into prepared martini glass. Add teeth on the side of the glass as a garnish.
Tips:
For best results, prepare your glasses ahead of time and freeze them with the sugar and syrup on them. Remove from freezer just before serving.
Print