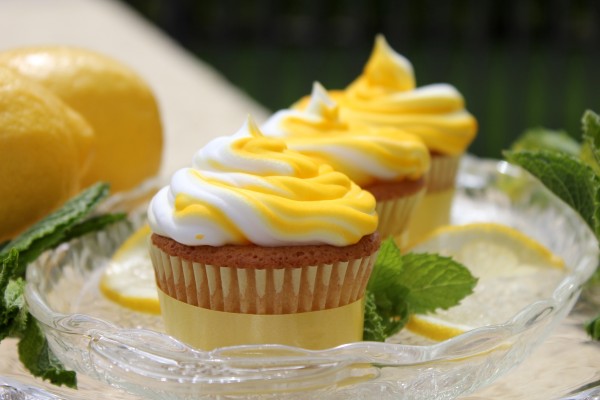 Print
If you're like me and you love the taste of lemonade you will love my Lemonade Cupcakes. Lemonade is one of those things that I just can't seem to get enough of in the summertime. That tart sweet flavor seems to do the trick on a hot day like nothing else. I love the flavor so much I decided to make Lemonade Cupcakes. I combined the sweet tart taste of the lemonade with a creamy whipped frosting and it's pure Cupcake Heaven!
Creamy Dreamy Lemonade Cupcakes
Prep Time: 20 minutes
Start to Finish: 1 hour 30 minutes
Servings: 24 cupcakes
Ingredients:
Cupcakes
1 box Betty Crocker® SuperMoist® yellow cake mix
1 1/4 cups water
1/2 cup powder lemonade drink mix
1 stick of butter, softened
3 eggs
Frosting
1 (8oz) cream cheese, softened
1 stick of butter, softened
3 cups confectioners' sugar
1/2 cup powder lemonade drink mix
3 tablespoons milk
2 or 3 drops yellow food color, if desired
Directions:
Heat oven to 350°F. Place paper baking cup in each of 24 regular-size muffin cups. Pour the water into a large bowl, add the powdered lemonade mix and mix well. Add the remaining cake ingredients and mix with an electric mixer on low speed for 30 seconds, then on medium speed 2 minutes, scraping bowl as necessary until mixture is smooth. Divide batter evenly among muffin cups, filling each about 2/3 full.
Bake for 20-25 minutes
While cupcakes are baking, make the frosting by combing all the frosting ingredients in a bowl and mixing well with electric mixer until creamy. Add a little more milk if necessary for proper consistency and a few drops of yellow food coloring (if desired). Chill until ready to frost cupcakes.
When cupcakes are cool, frost and keep in the refrigerator until ready to serve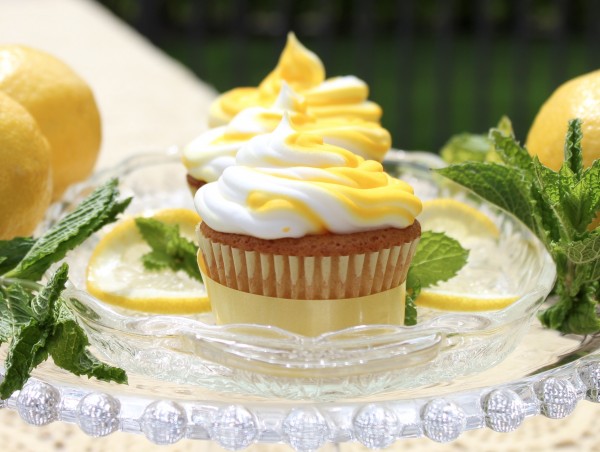 Cook's Notes:
For streaks of yellow in the frosting, add a few drops to a pastry bag, fill with frosting and then pipe onto cupcakes. This will give you a white and yellow streaked frosting.
For a yellow frosting just add a few drops to the cream cheese mixture when it is in the electric mixer.
For extra lemon flavor add a sprinkle of fresh lemon zest on top of each cupcake.
Fresh mint makes a nice garnish.
I originally developed this recipe for BettyCrocker.com.  If you like this recipe, please share it recipe with a friend.  Just click on the cute little icons below this sentence to share these on your Facebook page, twitter page, etc. with just one click!
Print