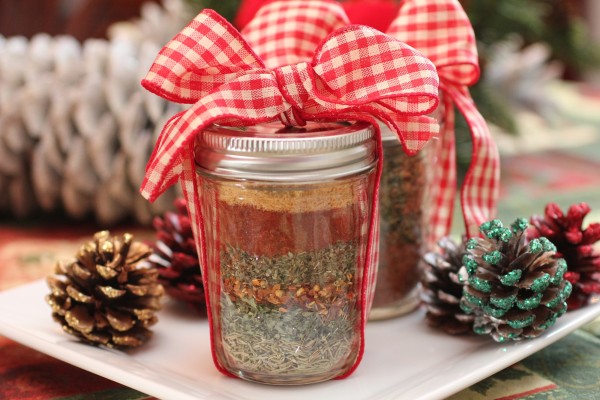 Print
How about a homemade holiday gift from your kitchen that takes only minutes to make?
Most of us want to send some love from our kitchen during Christmas or Hanukkah by way of a home made gift. But the problem is usually that it takes way too much time. My Spice Rub solves that problem. This Christmas gift looks beautiful and is both easy and inexpensive to make (not to mention it's something that people will love)!
Sugar's Spice Rub – The Perfect Holiday Gift
Prep Time: 15 minutes
Start to Finish: 15 minutes
Ingredients:
1 (8 oz) jelly jar or jar with tight-fitting lid
3 tablespoons dried parsley
3 tablespoons seasoned salt
3 tablespoons dried basil
2 tablespoons paprika
2 tablespoons rosemary
1 tablespoon hot red pepper
1 tablespoon garlic powder
1 tablespoon sugar
Directions:
Layer or mix the spices and add them to the jelly jar. Seal the jar and tie with a decorative ribbon.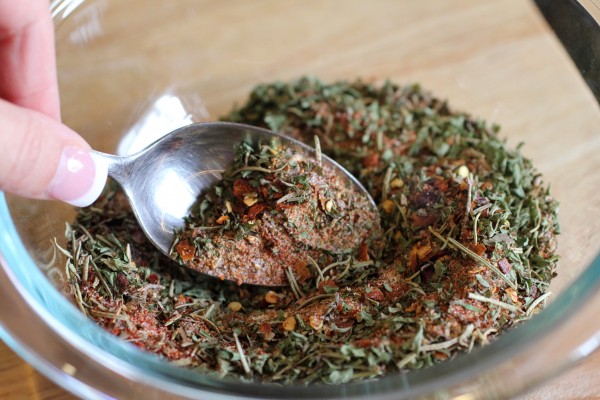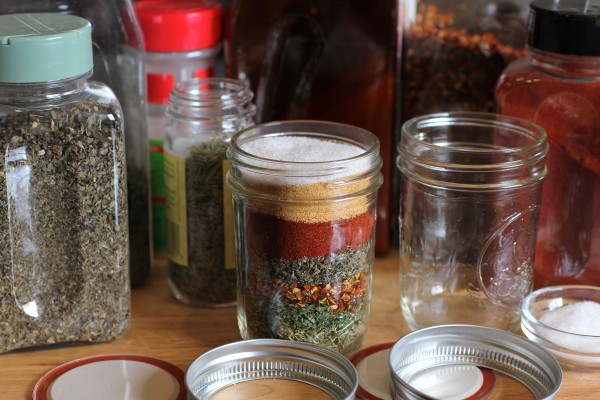 Cooking Tips:
The spice rub is perfect for sprinkling on meat or fish before grilling or roasting.
The rub makes a great marinade too. Simply apply the rub to meat, poultry, or fish, place in a container or plastic bag and coat with some olive oil. Marinate for at least 20 minutes before cooking.
If you like this recipe, please share it with a friend or Pin it on Pintrest.  Just click on the cute little icons below.
I shared my recipe above and it appeared first on BettyCrocker.com. 
Print