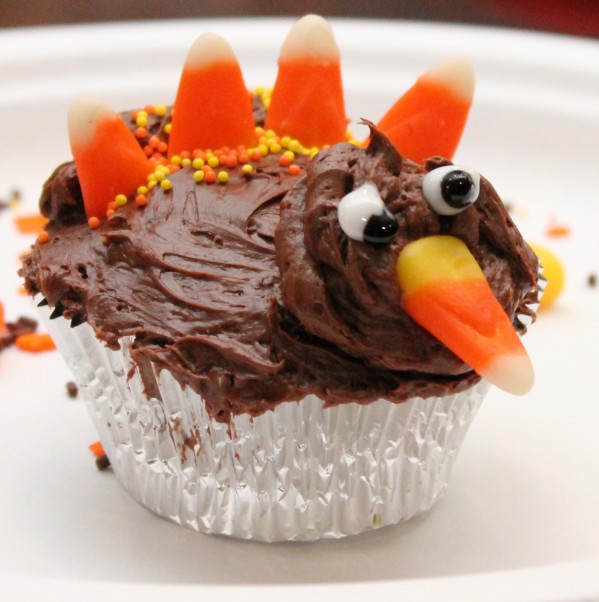 Print
This simple turkey cupcakes recipe idea is one that I learned from Betty Crocker but it has become a fun Thanksgiving tradition that we do every year for the holiday.   It's also a pretty tasty dessert and adds some flair to your holiday dessert table!
The recipe is simple and you can watch the Betty Crocker Kitchen video below for step by step instructions, but that's not the real reason for this blog entry.  What I really wanted to write about is the importance of traditions, even silly ones like turkey cupcakes.  (See more photos here)
Food and family should go hand in hand every day of the year but it's especially true at Thanksgiving.   This is a great time to get all of the kids involved in something that's fun and easy so that they can participate in the preparation of this big meal, at least in a small way.   So many times, food is only about getting fed, instead of about enjoying the opportunity to prepare it together and then share it together.
So, round up the kids and watch this video together and then make a mess in the kitchen while you make your own batch of these delicious treats.
What's your family tradition for Thanksgiving?   Post a comment below and let everyone else know.
Here are some more pictures of the kids making these.
see more photos
)
Print